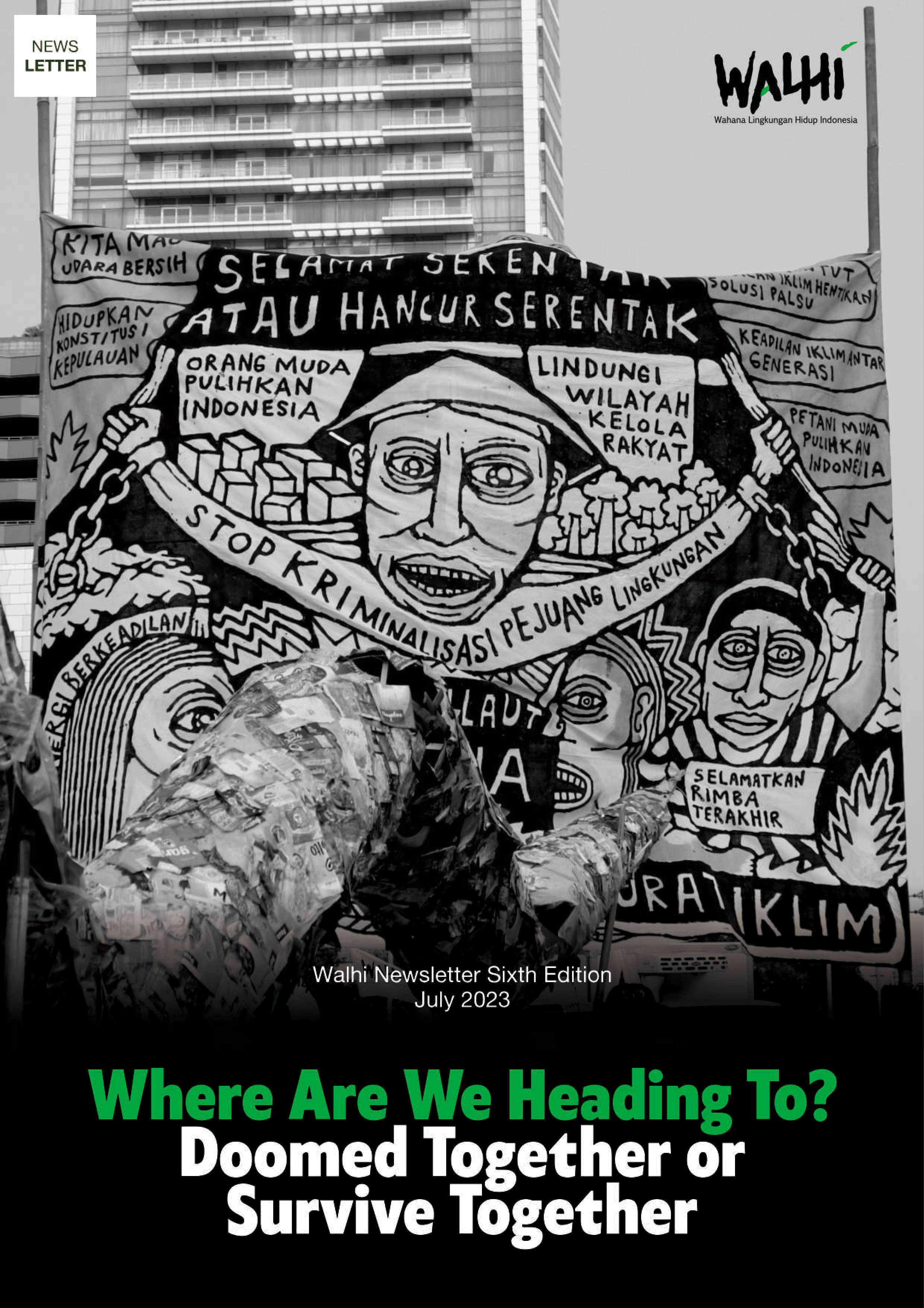 Download Newsletter:
Newsletter Sixth Edition
In the face of this alarmingly escalating climate crisis, a real–not mere metaphor, action is required. The devastation of this vast archipelago, a beautiful and affluent country, is inextricably tied to the political decision to pursue an extractive economy controlled by a few people while forsaking the people's economy.
In the 42 years of Walhi, we have been warning the authorities about environmental destruction in Indonesia. However, at the risk of sounding like a broken record, year in, year out, we harvest calamities instead of distributing welfare to the people, because the state rulers do not listen to them.
There are three ways thieves can enter our homes: first, we are unaware, second, they're too strong, and third, because we are silent. We have already been robbed of our rights and access to natural resources of this vast archipelago due to a type of economic development that deprived us of our lives.
Indigenous people and local communities who have been consistently asserted as the best guardians of our planet continue to receive little recognition and protection. Their lands continue to be confiscated and their rights are not protected. And this because, for the last 20 years, we have been unable to distinguish our state administrators from the corporate owners.
How will justice be demonstrated, delivered, and safeguarded for the people when there is such collusion of economic and political power and when those in charge of the country are themselves usurpers of justice?
In the past, Indonesia only had two seasons, the rainy season and the dry season. Now, Indonesia has two different seasons, the flood season and the fire season. This indicates that the threat of extinction is imminent. We urgently need state rulers who develop more sustainable economic policies, integrate environmental protection in decision-making, and ensure that economic benefits are shared fairly by all levels of society. This requires cooperation between government, private sector, civil society, and other stakeholders to achieve balanced economic and environmental sustainability. The remaining options are whether we're doomed together or survive together.